Maundy Thursday Supper & Service
Thursday, April 13, 2017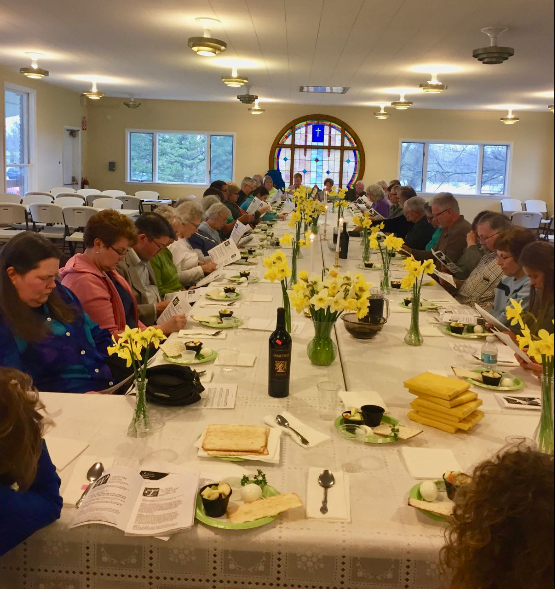 Click photo to enlarge.
The Holly Presbyterian Church observed a very special Maundy Thursday supper and service in
Fellowship Hall on Thursday, April 13th, at 6:30 p.m.
Rev. Dr. Sharlyn DeHaven Gates led us in a modified Passover meal with a Christian focus.
This service helped give an overall sense of the Jewish Passover,
while observing the Last Supper that Jesus gave us.