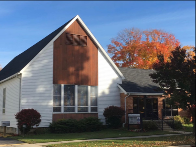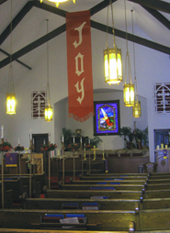 Holly Presbyterian Church
207 East Maple Street
Holly, MI 48442
Phone: 248.634.9494
---
Office Hours:
Monday: Office closed
Tuesday: Friday -- 9:00 a.m. - 12:00 p.m. and 1:00 p.m. - 3:00 p.m.
Saturday: Office closed
Sunday: Office closed
---
Sunday Worship Hours:
Coffee Hour: Every Sunday at 10:30 a.m.
Bible Study: 10:00 a.m. - 10:45 a.m. the 1st and 3rd Sundays of each month
Worship Service: 11:00 a.m.
---
Phone:
Church Office: 248-634-9494
Pastor's Office: N/A
---
E-mail:
---
Join the conversation at the
Holly Presbyterian Church
on these FaceBook pages.
And be sure to click the
"Like" button.
---
---
Holly Presbyterian Church
Sexual Misconduct Policy and
Policy Notification and Acceptance Form
---
---
Our Mission ...
We are a joyful family of faith that nurtures knowing, growing, sharing, and serving as followers of Christ
within our church, our community, and around the world through peaceful and loving relationships.
Our Vision ...
Worship and serve God in a faithful and joyful manner.

Share the good news of the Christian faith with each other and beyond the church.

Live as a caring family dedicated to the biblical values of peace, love, faith, and justice.

Develop a dynamic presence in our community under the guidance of the Holy Spirit.