Reflections from the Pastor's Study …
Rev. Dr. Sharlyn DeHaven Gates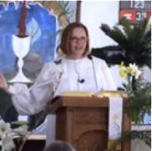 My Dear Friends in Christ,
How can I say thank you in a way that truly expresses how much I appreciate you all? Your kind and loving, thoughtful ways have meant so much to me and to Fred, too. I can hardly believe this time is upon us and I am retiring. It is truly bittersweet.
Thank you for all the things you have done in honor of my retirement. The plans, the gifts, the party has been wonderful! To all who helped us move and to all who prayed for our move to be smooth -- thank you!
For loving us and being so good to Fred and me over the years; for trusting me as your pastor; for listening to me preach every Sunday; for participating in things with me -- thank you! We love you all and will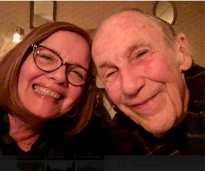 miss you terribly, but we trust that you are in God's hands and plans and God has wonderful new things ahead for Holly Presbyterian Church.
While I can't do pastoral things with you after retirement, we will continue our friendships. Please give us a call or stop by to see us when you are in the Williamston area. As the song says: "Friends are friends forever, if the Lord's the Lord of them."
In Christ's Love,
Rev's. Sharlyn and Fred Gates
New address: 304 W. Grand River Ave. Apt 310, Williamston, MI 48895
Email: sharlyng20@gmail.com